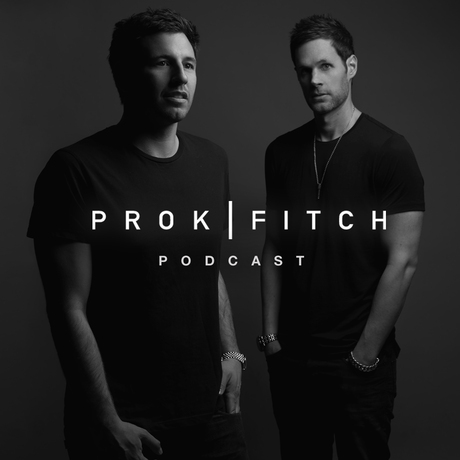 1) 4th MeasureMen- 4 You- Daniel Dubb Rub 1993 (Unreleased)
2) Manu Desrets- Tack This- Kreature & Rudosa Remix (Wow!)
3) Solitaire- I Like Love- Made By Pete Remix (Tinted Records)
4) Emanuel Satie- Paffo's Riff (Knee Deep In Sound)
5) Manu Desrets- Cyclic (Sanity records)
6) Infinity Ink- Full Capacity- Nathan Barato Remix (Different)
7) Kydus, Moji- Boomtang- (Circus Recordings)
8) Prok & Fitch- Pitch Roll (Suara)
9) Green Velvet- Flash- Eats Everything Remix (Relief)
10) Kevin McKay- Balance Work- Loco & Jam Remix- (Glasgow Undeground)
11) Kollektiv Trumstrasse- Sorry I Am Late- Pig&Dan Remix (FFRR)
12) Boris- Make You Do- Toolroom Trax
13) Oc & Verde- Maasai (Knee Deep In Sound)
14) Andy Bros- Artemisia (FFRR)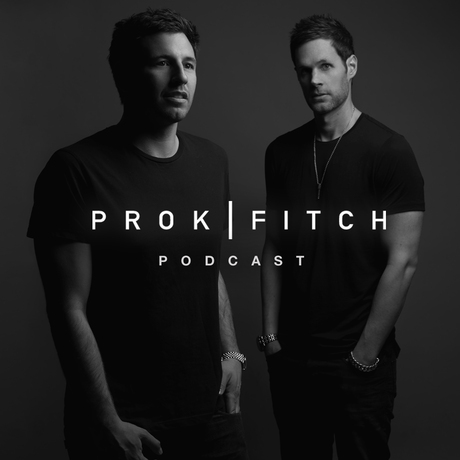 Track List
1) Beth Lydi- Andreas Henneberg- Drifted (Snoe)
2) Emmanuel Satie- Come As You are (Saved)
3) Krankbrother- Circular Thing- Hot Since 82 Remix (Circus)
4) Pete Dorling- Rowtime (El Row)
5) Philip Bader, Nicone- Break It Down- Ninetoes Remix (Snatch)
6) Dense & Pika - Calf -Prok & Fitch EDIT (Unreleased)
7) DJ Fronter- Wanna Make You (Manyoma)
8) Elephants Resist Disco- Prok & Fitch EDIT (Unreleased)
9) Dosem, Prok & Fitch- Doors (Suara)
10) Tiger Stipes- Body Shape (Truesoul)
11) Dosem, Prok & Fitch- Whispers (Suara)
12) Ramiro Lopez - Mosaic (Unreleased)
13) Joe Red- Lux (303 Lovers)
14) Ida Sinnerman- Prok & Fitch EDIT (Unreleased)
15) ZDS- Walk In Love- Supernova Remix (Lapsus Music)
16) Matador- The Enemy feat. Felix Da Housecat- Hot Since 82 Remix (Rukus)
17) Prok & Fitch- Got Drums (Stereo)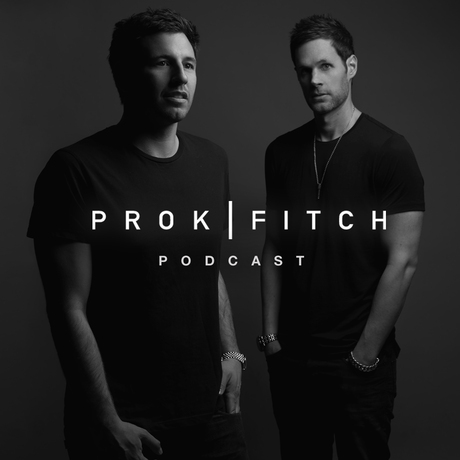 Track Listing
1) Marcelo Cura- Doi Doi- Pele & Shawnecy Remix (Nonstop)
2) Outway- Zero Gang- (Deeperect)
3) Matthias Tanzmann, Sven Tasnadi- Such a Thing (Moon Harbour)
4) Detlef- Kinky Tail- (Hot Creations)
5) Vangelis Kostoxenakis- Loveair (Stereo)
6) Andrea Oliva- Elephant (Desolat)
7) Brett Gould- Body Language (Incorrect)
8) Matador- The Enemy Feat. Felix Da Housecat- Hot Since 82 Remix
9) Brothers' Vibe, youANDme- House will Survive- Joeski Dub Remix (Suara)
10) Dosem, Prok & Fitch- Doors (Suara)
11) Tiger Stripes- Body Shake (Truesoul)
12) Pele & Shawnecy- Sixtynine (Terminal M)
13) Cristoph- Divvina- Viva Music
14) Claptone, Nathan Nicholson- Heartbeat- Technasia Remix- (Exploited)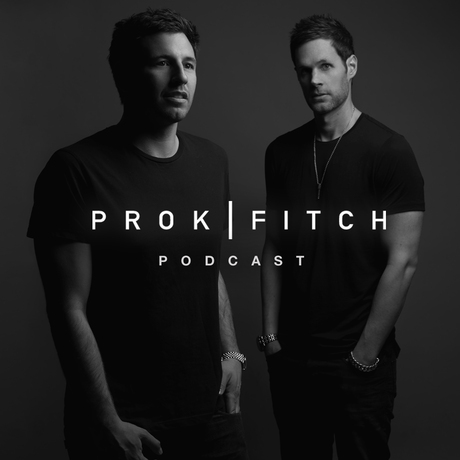 Tracklist:
1. Sante Sansone - Rising EP (Original Mix) Materialism
2. Paul C, Paulo Martini - Gran Guardia (Original Mix) Material
3. DJ W!ld - Angel's Visit (Emanuel Satie remix) Sanity
4. Not Usual - Faya (Original mix) Snoe
5. Luca Donzelli - Good Wine Makes Good Blood (Original Mix) Avotre
6. Jay Luem, Wade - Dirty Groove (Original Mix) Relief
7. Vedic - Aberrant (Original Mix) Moody Recordings
8. Prok & Fitch - Heatwave (Original Mix) Toolroom
9. Sante - Strange Bells (Original Mix) Objektivity
10. DJ Fronter, West Minds - Aissss (Original Mix) Stereo Recordings
11. Reset Robot - Crystal (Original Mix) True Soul
12. Christian Nielson - On My Mind (Original Mix) Stereo Recordings
13. Damian Lazarus - Trouble at the Seance (Kolsch Remix)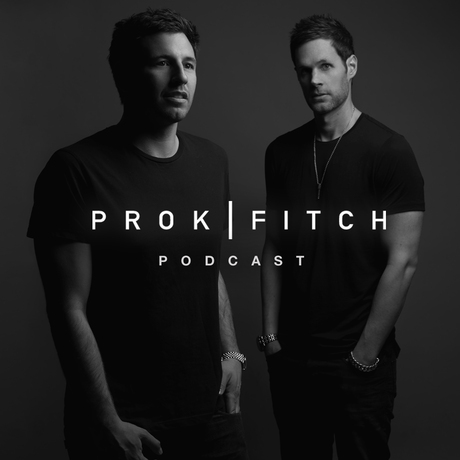 Tracklist
1) Larry Cadge- Vivians Kiss (Smiley Fingers)
2) Prok & Fitch- Got Drums (Stereo)
3) Dennis Cruz- New Life (Snatch)
4) Samuel L Session- Bassblaster (Saved)
5) Nathan Barato- Bom Salaat- (Sanity)
6) Javi Lopez- Let Me Do it (Cajual)
7) Nush- Nush- CDC Edit (Unreleased)
8) Krankbrother- Circular Thing (Hot Since 82 Remix)
9) Mihalis Safras- Ghetto (Truesoul)
10) Dense & Pika- Calf (Drumcode)
11) Night Movers- Sergio Fernandez- Vibration (Blu Music)
12) Marco Lys- Evathing- Max Chapman Remix (Incorrect)
13) Prok & FItch- Got Groove (Stereo)
14) Paride Saraceni- Just For One Day (Tronic)
15) Sacha Robotti- Girl Scout Cookies (Suara)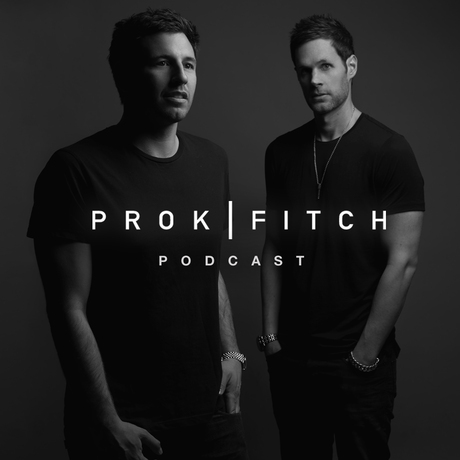 Tracklist
Oxia- Unity- 8 Bit
Joeski- Glory Of House- Material
Animal Trainer- Maunder- Dario D'Attis Remix- (Hive Audio)
Nathan Barato, Sasha Brown- Talk On (Hot Creations)
Prok & Fitch- Movin- (Toolroom Trax)
Davina Moss & Stephane DX- Correo (Clarisse)
Reset Robot- On Your Knees (Danseclub)
Kydus- Azucenas (Stereo)
DJ Wady- Rosa (KD Music)
Mat.Joe- Nighthawk- Dosem Remix- (Toolroom)
Loco & Jam- Sleepwalker (Stereo)
Prok & Fitch- Got Groove (Unreleased)
DJ Fronter- Wanna Make you (Orunmila Records)
Carl Cox- The Light Shines On (Intec)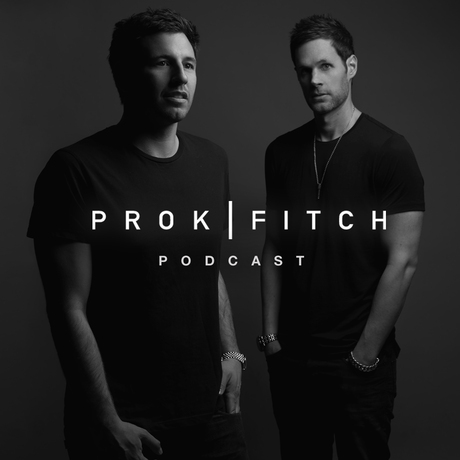 Tracklist
1) Freak Like Me- Prok & Fitch Extasy Edit (Unreleased)
2) Riva Starr feat. DJ Sneak- In Da House Tonight -Detlef Remix (Snatch)
3) Audiojack Feat. Kevin Knapp- Vibrate (Hot Creations)
4) Mat.Joe- When You Hear That Sound (Snatch)
5) Prok & Fitch- Movin (Toolroom)
6) Erik Hagleton- Wolliner- Pele & Shawnecy Remix (Yellow)
7) Basti Grub, Natch! & Dothen- Oh Baby Dance (Deeperfect)
8) Manuel De La Mare & Federico Ambrosi - Secret Garden (303 Lovers)
9) ZDS- Walk In Love- Supernova Remix (Lapsus)
10) Beth Lydi - Jump The Couch (Adrian Hour Remix) (SNOE)
11) Paride Saraceni - Just For One Day (Tronic)
12) Jay Lumen - Eivissa Sunrise (Footwork)
13) Manilla- Janet- Dantiez Saunderson Remix (Sense Trax)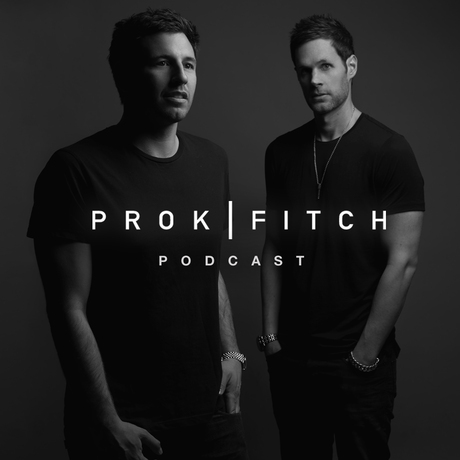 Live uninterrupted mix from the Toolroom party @ legendary BPM Festival In Playa Del Carmen, Mexico.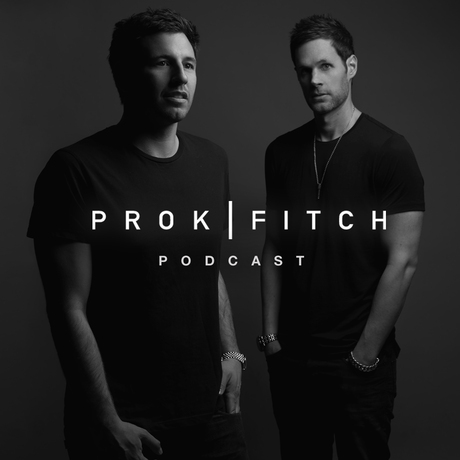 Track List
1) Andre Hommen- Battery Park- (Objectivity)
2) DJ Le Roi- You Don't Know- (Upon You Records)
3) DJ Fronter - Wanted (Stereo)
4) Adapter- Take The Flow- Detlef Remix (Sanity)
5) Paul C, Paolo Martini- Waxs (Stereo)
6) Agent- Do Your Thang- Yvan Genkins Remix (Clarisse Records)
7) Danny Daze- Ready2go (Ultramajic)
8) Loco & Jam-Break It Down- (Toolroom)
9) Dancing In Paradise (P&F Edit)
10) Argy & Mama- Recluse- Hot Since 82 Remix (Bpitch Control)
11) Mark Knight- Second Story (Suara)
12) Kydus- Transatlantic- (Circus)
13) Ruben Mandolini- Also- 2015 Rework- (Snatch)
14) Raumakustik - Raider (Hottrax)
15) Sante Sansone, DJ Roland Clark- House Nation- Riva Starr Edit- (Saved)
16) Goncalo- Mental Help- (Clarisse Records)
17) Prok & Fitch 2015 Mini Mix